Design Specifications for Hospital Clean Operating Room
The clean operating room should be in its own area and arranged in close proximity to the surgical operation related nursing unit.Its location should be decided with comprehensive consideration, and should linked with central supply room, blood bank, and the department of pathology . Design the convenient transportation and  access in advance for small material ladder, elevator, gas delivery logistics system etc.
Operation room consist of negative pressure operating room, sterile operating room brush hands area,anesthesia preparation room,post-operative resuscitation room,bed-changing room,nurse room,anesthesia office,doctor office,clean changing room for male and female,toilet shower room for male and female,sterilized dressing room,instrument room,relation waiting room,conversation Room,frozen section room,specimen room,waste temporarily placed district.----The operation department of infectious diseases with teaching tasks can install closed circuit television demonstration classroom outside the operation department or off the area.
The major operation department of infectious disease hospital can add supply room which is close to operation department. Including classification, packaging and combination production, sterilization, quality inspection, sterile storage transfer room, delivery window.
The design of operating department should conform to the request of  <Architectural technical code for hospital clean operating department>  (GB50333-2002)
The number and dimension of room should refer to related documents about hospital construction standards . Generally, infectious disease hospital does not consider the major operating room and only need medium size room .
The plant layout of the operating department should meet the operation process of operating functional division and the requirements of biological clean environment control. The pushing bed of patients or changing bed of chair should be set up separately in the entrance and exit . Set the mandatory clean passage room for male and female medical staff .
The operation department of infectious disease hospital should arrange the 1 to 3 negative pressure operating rooms according to the scale of the hospital and the main diseases it cures.
The negative pressure operating room should be arranged in the operating department and near to the front of the bed-changing room , with special passage should be set up separately from the general bed-changing room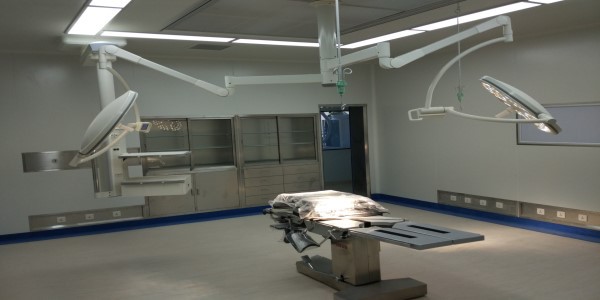 Success Way Clean Technology Co., Ltd. is professional clean room turnkey solution provider which has accumulated over 40 years' experience in clean room and related controlled environment. Success way has a R&D team of clean room experts, senior engineer, and graduates as well as experienced technicians. Our projects are covered in operating room、pharmaceutical clean rooms、laboratory cleanroom、industrial clean room hardware etc.
For more information, please contact us. We are professional clean room manufacturers, Success Way is dedicated to providing customers with a one-stop integrated solution for cleaning rooms and related controlled environments, 40 years experience. Continuous innovation, the pursuit of excellent clean technology and users first, quality is our service philosophy.
You can share this story by using your social accounts: