The Operation Parameter of Air Shower for Food Dust-free Workshop & Clean Room Laboratory
Success Way Clean Technology Co., Ltd. is professional clean room turnkey solution provider which has accumulated over 40 years' experience in clean room and related controlled environment. Success way has a R&D team of clean room experts, senior engineer, and graduates as well as experienced technicians. Our projects are covered in operating room、pharmaceutical clean rooms、laboratory cleanroom、industrial clean room hardware etc.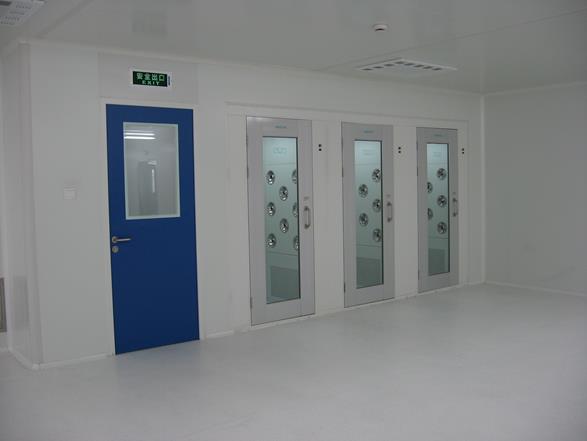 The Air Shower produced by Success Way is widely used in Food Dust-free Workshop & Clean Room Laboratory, which conform to related standard. The operation environment of Air Shower: Temperature: 5℃~40℃; Humidity :30%~85%
Air Shower Time (Small room): Shower time for workers should be no less than 20s, usually 20s-40s, and can be set up according to special request.
Number of fault-free use: all functions can work normally for a long time. The number of trouble-free use in air shower room should not be less than 5000.
Noise: The measured noise is no more than 68dB(A) where horizontal distance 1m from Air Shower door and 800mm above the ground.
Illuminance: it's no less than 150Lx
Leakage Current: The leakage current of the touchable surface is not greater than 10mA
Ground resistance: Can be reached between the metal surface and power plug "to" latch resistance value is not greater than 0.1 Ω
Withstand Voltage KV: The voltage between the charged part and the metal shell can withstand 1500V.
Success Way provides one-stop air purification technical resolution in domestic and overseas clean room and related controlled environment based on continually innovative and excellent technology as well as client and quality first concept.
You can share this story by using your social accounts: