Design Standard of Clean Operation Department in Infection Hospital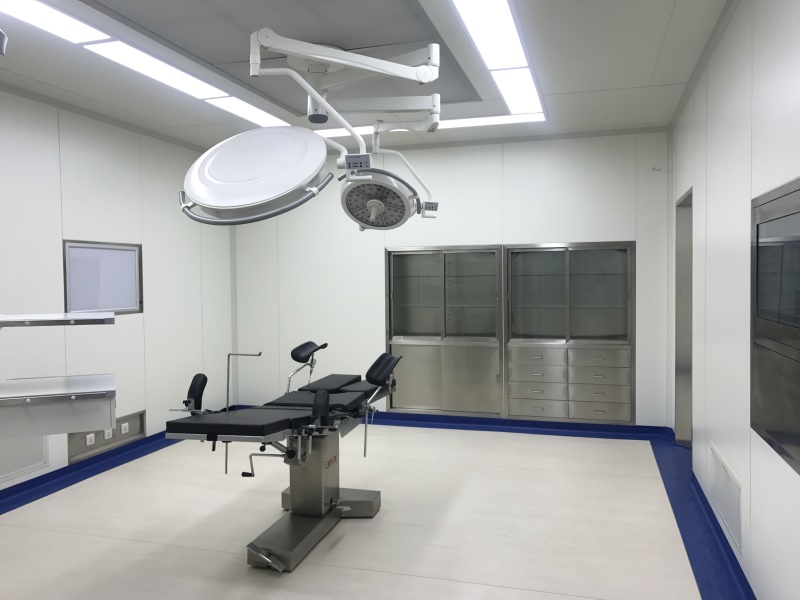 The clean operation department should be a separate area and be closed to surgery related nursing unit arranged. The location should be considered in connection with the central supply room, blood bank and pathology department, and the convenient connection channels should be planed in advance, such as small staircases, elevators, air delivery logistics system, etc.
The operation department consists of contaminated operation room (negative pressure operation room), washing hands area in sterile operation room, anesthesia preparation room, postoperative recovery room (can be set up with the former together), bed changing room, a nurse room, anesthesia office, doctor's office, men and women health changing room, men and women toilet and shower room, sterile dressing room, instrument room, family waiting room. conversation room, a frozen section room, a specimen transfer room, and a lyma temporary storage area. ——the operation department in infection hospital which has teaching task can be set up a closed circuit TV outside the operation department or area.
The operation department of a large infection hospital can be provided with a supply room for operation departments, and can be arranged at the adjacent parts of the operation department. It including classification, packaging combination, disinfection and sterilization, quality inspection, sterile storage transition room, sending window. The sending window should face the sterile clean area of the operation department, and the reception window should be directed towards the operation department cleaning corridor.
The design of operation department should be carried out according to《construction technology standard of clean operation department in hospital》(GB50333-2002)
Number of rooms and area of operation department: The size can be configured according to the basic requirements and it should conform to the general hospital construction design standards. The common infection hospital is not considered setting up super large scale operation room, it is just configured according to the large and medium scale.
The plane layout of operation department should conform to functional area operating procedure and bio-clean environment controlled requirement, The entrance and exit sections should be separately provided with pushing beds or wheelchair changing beds for patients, and it should be set up mandatory sanitary passage rooms for men and women medical workers.
The operation department of infection hospital should arrange one-three negative operation rooms according to hospital scale and assumed task design, the negative pressure operation room should be arranged at front side which is near the bed change room in operation department and should be specially set up special channel which is separated from general bed change channel.
Success Way will continue to innovate, pursue excellent clean technology and users first, quality first service concept and determination, to provide domestic and foreign users clean room and related controlled environment one-stop integrated solutions.
For more information, please contact us. We are professional clean room manufacturers, Success Way is dedicated to providing customers with a one-stop integrated solution for cleaning rooms and related controlled environments, 40 years experience. Continuous innovation, the pursuit of excellent clean technology and users first, quality is our service philosophy.
You can share this story by using your social accounts: